Since 1954
With Flexo Printing
LookingTomorrow, PioneeringTomorrow
Proud of the most wonderful Japanese printing in the world
I hope that Japan's excellent flexographic printing will be
developed in the near future
Why choose Meisho?
Various problems occur on the printing site, depending on the region and climate.
We have been dealing with various problems that occur onsite and developing products and proposals that lead to improvements, along with the accumulation of our long history that dates back to 1954.
We want to be the first company people turn to when they are in need.
Be the person who is closer to you than anyone else and be like "Super man" to solve your problems.
We will continue to be close to everyone in the field, valuing an attitude of value that can not be expressed in form.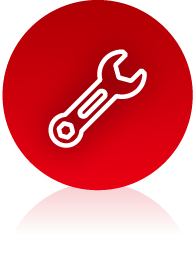 Based on extensive experience
Competent
Technical
skills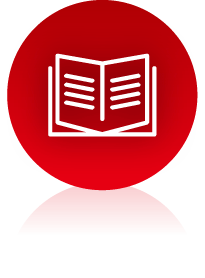 Over more than half a century
With Flexo Printing
Expertise
cultivated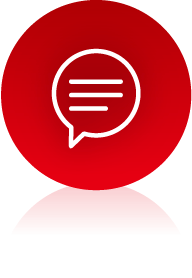 Taking into account the customer's situation
Customer-oriented
Proposal
ability
Fine Clean System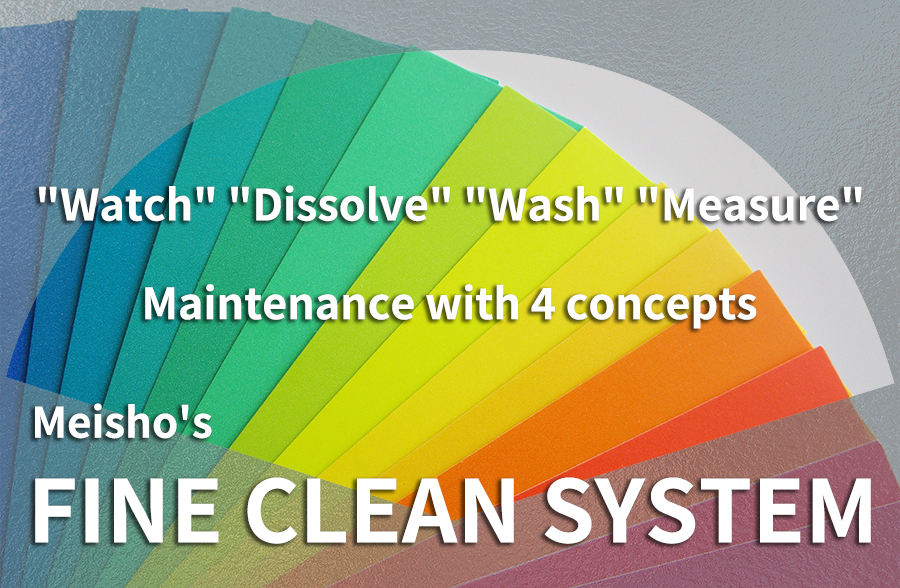 To maintain "beautiful printing," regular cleaning and maintenance is a prerequisite for all parts of the inking area.
We have developed the "FINE CLEAN SYSTEM" based on the four concepts of "Watch," "Dissolve," "Wash," and "Measure," realizing a quick, highly efficient, and cost-effective system. We recommend in-house maintenance using this system.
Improving the efficiency of the processes involved in cleaning maintenance directly improves operational efficiency and produces corporate benefits. For even greater efficiency, we also offer the New Fine Clean Cleaning System, which automates the entire process.
Please contact us from the "CONTACT" page so that we can make the best proposal for your situation and needs, such as how the system can be utilized and which cleaning agents are best suited for your needs.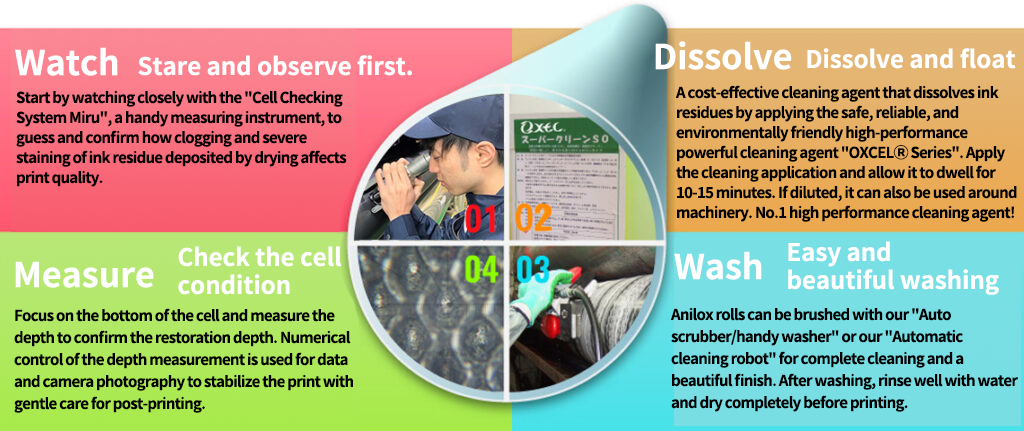 "Watch" "Measure"
Cell Checking System Miru / Ravol Kit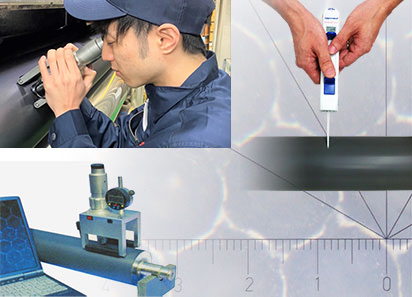 A simple diagnostic cell depth meter and cell volume measurement kit.
"Dissolve"
Oxel® Cleaning liquid Series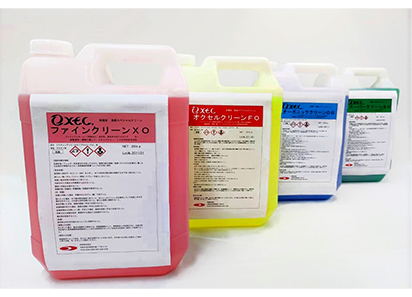 It is a safe, secure, environmentally friendly, and highly functional strong cleaning agent developed by our company.
"Wash"
Brushing Air Tools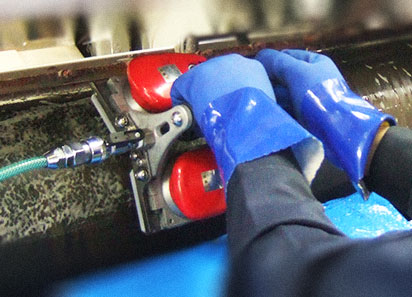 Cleaning tools for anilox rolls and printing plates.
New Fine Clean cleaning System
Automated Fine Clean System. Measurement and cleaning efficiency is greatly increased.

"Watch" "Measure"
Cell Checking System Miru Special Type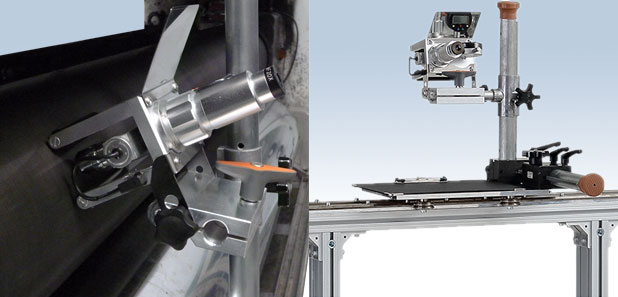 "Wash"
Cleaning Robot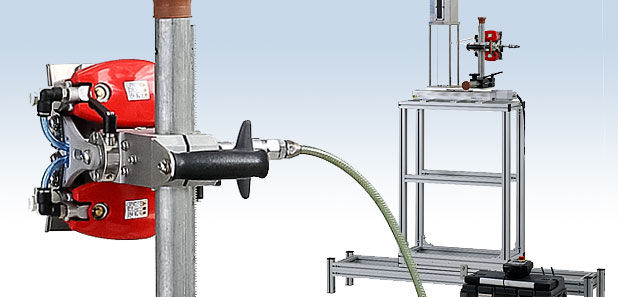 Others
Mix Spiral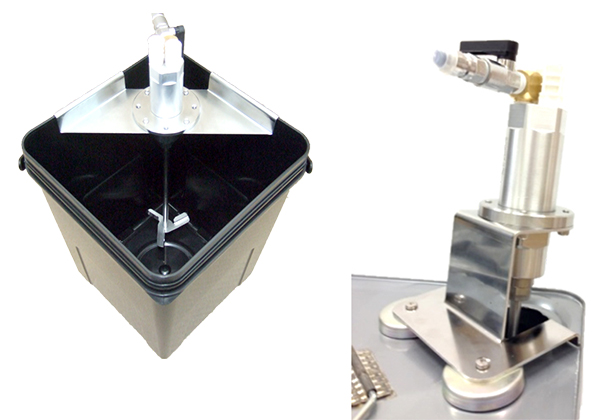 Air tool agitator for liquid stirring.
Oxel® Lemon Fine EX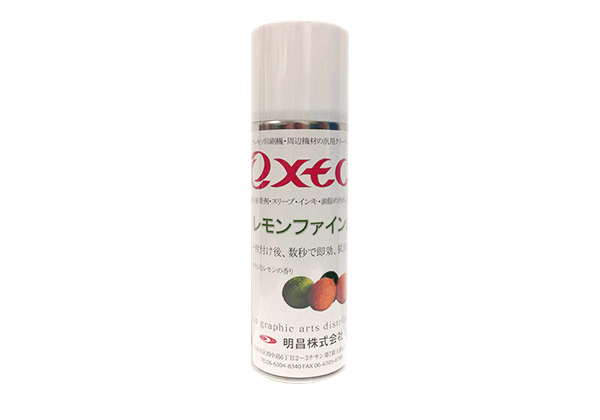 Aerosol type cleaner ideal for the heating platen, adhesives, plastic sleeves, inks, and grease.